Justin Kuehn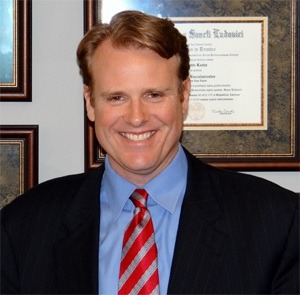 Office Address:
23 South First
Belleville, IL 62220
Phone:
618-277-7260
Fax:
618-277-7718
Email:
Justin Kuehn was born in Belleville, Illinois on October 3, 1975. He received his B.A. degree from St. Louis University, graduating Magna Cum Laude. Justin earned his law degree at Southern Illinois University School of Law in 2001, graduating Cum Laude.
Following law school, Justin worked at the St. Clair County Public Defender's office where he won nine consecutive criminal trials in a six month period of time. Thereafter, Justin accepted employment as a clerk in the United States District Court for the Southern District of Illinois. During his eighteen month tenure with the federal court, Justin worked for then chief judge, G. Patrick Murphy, as well as current chief judge, Michael J. Reagan. In June of 2003, Justin entered private practice. His expertise is criminal law. Justin has obtained several not guilty verdicts on an array of different cases, including first degree murder. Additionally, he has prevailed on numerous motions to dismiss in both state and federal court. Justin's reputation in the legal community as a successful trial lawyer is evidenced by the fact that several lawyers, judges and police officers have retained his services. While Justin concentrates primarily in state and federal criminal defense, he also practices various forms of civil litigation and formerly served as city attorney for Centreville, Illinois.
Justin belongs to several bar associations and plays an active role in those associations. He serves as a board member of both the St. Clair County Bar Association and the Federal Bar Association, Southern District of Illinois chapter. Justin is part of the Southern District of Illinois' Criminal Justice Act panel, and serves as the panel representative. He is also the Second Vice President of the Illinois Association of Criminal Defense Lawyers.
Throughout his career, Justin has spoken at numerous seminars in Southern Illinois and Chicago where trial skills are taught to criminal defense lawyers. In 2014, he was recognized by the National Trial Lawyers Institute as one of the top 100 trial lawyers.
Justin lives in Belleville with his wife, Ashlie, and his three children, Jack, Brooke, and Caroline.