Erin Conner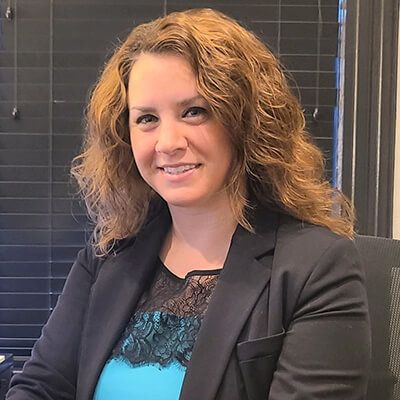 Office Address:
23 South First
Belleville, IL 62220
Phone:
618-277-7260
Fax:
618-277-7718
Email:
Erin graduated summa cum laude from McKendree University, with a B.A. in Biology and Political Science. She served as captain of the Speech & Debate Team, winning four Pi Kappa Delta national championships, including the all-around title in 2008.
She graduated from Saint Louis University School of Law in 2011, with a concentration in Criminal Litigation and a certificate in International and Comparative Law. She won the Academic Excellence Award for Criminal Law I. She also competed on the Jessup International Law Moot Court Team, winning oralist awards in 2010 and 2011.
Erin started her career as a St. Clair County Assistant Public Defender, where she tried numerous felony, misdemeanor, and juvenile cases to verdict – securing not guilty verdicts in all three divisions, including predatory criminal sexual assault, aggravated battery/caustic substance, criminal sexual assault, residential burglary, aggravated criminal sexual abuse, aggravated domestic battery/strangulation, aggravated domestic battery/great bodily harm, aggravated battery/deadly weapon, attempt robbery, domestic battery/subsequent offense, retail theft/subsequent offense, driving under the influence of alcohol, domestic battery, resisting a peace officer, assault, and traffic cases.
In September 2014, Erin became a St. Clair County Assistant State's Attorney, and she secured guilty verdicts in first degree murder, attempt first degree murder, aggravated battery with a firearm, second degree murder, aggravated discharge of a firearm, unlawful possession of a firearm by a felon, aggravated battery/great bodily harm and permanent disability to a senior citizen, aggravated battery/ place of public accommodation and public way, and domestic battery cases. As part of her duties, she taught constitutional and statutory law at the Southern Illinois Law Enforcement Commission. In 2020, she was named Chief of the Criminal Bureau and was responsible for briefing and arguing post-conviction petitions, petitions for relief from judgment, and other collateral matters.
From 2015 to 2019, Erin taught American Politics at McKendree University, focusing on the intersection of 20th and 21st Century American history and the development of constitutional law.
She is a member of the St. Clair County Bar Association and the East St. Louis Bar Association. She also serves on the Belleville Human Relations Commission and the Walnut Hill Cemetery Board.
Erin grew up in Belleville and still lives in Belleville with her partner, Chris, and their three cats.